Photography Tours in Angkor
Designed for anyone with an interest in photography and a love for adventure!
Over 2,000 satisfied clients since 2013
By Photographers.

For Photographers.
During the green season in Cambodia, water is abundant, creating a picturesque landscape. This time of year is ideal for embarking on our Beyond Angkor adventure and discovering the wonders of the Tonle Sap lake.
Benefit from our experience and let us capture those memories of a lifetime in Angkor with our team of international photographers.
Photo Tours in Angkor
On this private photography tour, you and your traveling companions have multiple tours to choose from.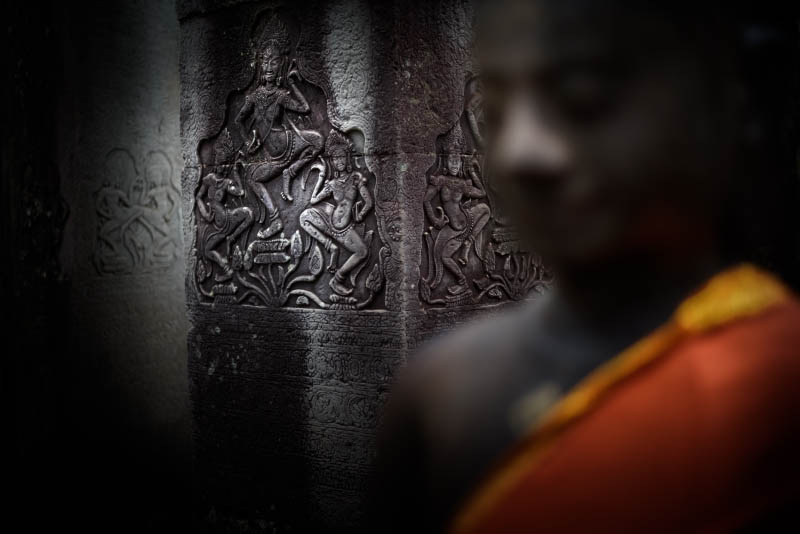 HIDDEN ANGKOR
The main temples of Angkor! Our Hidden Angkor tour packages our favourite temples, from the supreme to the secret, all during the hours of best light & lowest crowds.
Cambodian Local Life Photo Tours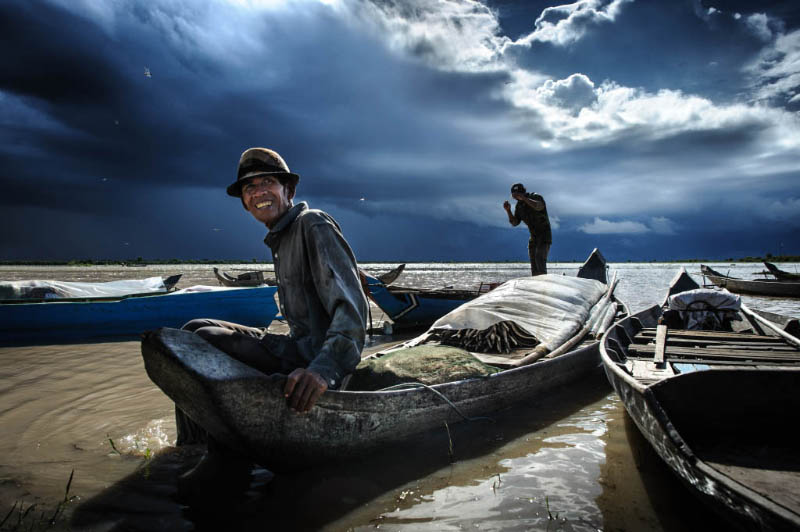 BEYOND ANGKOR
Go beyond the temples and experience modern Cambodia. From the floating villages of the Tonle Sap, to the vibrant local markets,  get a taste of local life.
Multi-day Photo Tours in Siem Reap
Join us for a 3,  4 or 5 day Siem Reap Photo Tour in which we'll visit the majestic Angkor Wat Temples, as well as some of the lesser-traveled surrounding ruins, the Tonlé Sap Lake, local markets, buddhist monasteries and more. We'll time all visits so the light is best and the crowds are at their lowest. Our team of photographers will help you to create unique images of these incredible places.
Multi-day Photo Tours in Province
Join us for a 3 day Photo Tour in a Rural Province 3 hours away from Siem Reap in where we will uncover the hidden gems of Cambodia's countryside. Immerse yourself in the local culture, meet friendly locals, and capture intimate moments through your lens. Don't worry we take car of everything here!
Photo Workshops in Asia
Travel deeper than ever before into Cambodia but also South-East and Central Asia's best-kept secrets in our join-in photography workshops. 
Thank you for making my Angkor trip special!
I hired Alessandro (Ale) of Angkor Travel Photography for 2 half days to help me explore the Angkor temple complex and shoot a couple of nice pictures. He exceeded all my expectations with his drive to help me make pictures that go the extra mile. Read More.
Unforgettable photography tour
…We really enjoyed the tour: Chris showed us places that tourists do not usually visit, he explained us many things about the culture of Cambodia, as well as other Asian countries, and, above all, he gave us many and very good photography tips… Read more
My most photographically rewarding 2 days
I spent two days with Regis on the Hidden Angkor and Beyond Angkor day tours on the 23rd and 24th Dec. From my first attempt at star shots over Angkor Wat before sunrise to fishermen casting their nets against the backdrop of a blood red sundown… Read more
No Experience Necessary
You don't have to be an experienced photographer to join our photo tours. Our adventures are created for photographers of all levels and our experienced trip leaders are pro photographers who are ready to help take your photo game to the next level.
Personalized Guidance
We ensure that all of our guests enjoy personalised guidance, be that learning how to shoot in manual for the first time, experimenting with new photographic styles and techniques, or further refining your photographic vision. All of our experiences are tailored to your needs and ability level.
Our Commitment to Responsible Travel
All of our tours are respectful of and give back to the local community. We have taken all possible steps to make sure our tours cause as little environmental impact as possible. We use local drivers on all of our excursions, and we take care to educate our tour participants of the ethics of travel photography and Cambodian customs. We advocate for responsible volunteering and tourism. The participants that join our tours come away not only with some amazing memories and photos, but also with a better understanding of how they can make a positive impact on Cambodia.
ALESSANDRO VANNUCCI
Photographer & Tour Leader - English / Italian
"Ale" is an award-winning Italian freelance photographer, specialising in reportage & social photography, including documenting the development of non-profits…
REGIS BINARD
Photographer & Tour Leader - English / French
Regis has served as a freelance photographer for more than 20 years, travelling all over the world working for magazines and non-profits, as well as shooting commercial and…
REMI ABAD
Photographer, Tour Leader & Journalist - English / French
Hunting for the significant image, documenting daily life and always putting humans into the frame: that's probably the 3 rules guiding the practice of photography since Remi…